Stories. Everybody's got one to tell. We know how to tell them effectively. In fact, we successfully bring to life the stories of small businesses, corporations, government agencies, non-profit organization, associations, and individuals. Our philosophy goes something like this: We believe in providing superior service and a stellar product that exceeds client expectations — no matter what it takes; creating a process that is fun, enjoyable, and collaborative for both our clients and our team; and making each project even better than the last. The stories our clients have to tell about their experience say it best, so please check out a few here.
Lisa Horan,
Writer/Producer/Composer/Marketing-Communications Specialist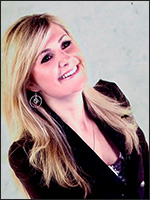 With a great passion for all things creative, Lisa Horan manages PopMark's projects. One day she may be developing ideas for a video series or a new website project; the next, writing copy for an ad campaign; the next, composing music for a digital project. No matter what the assignment, Lisa thrives on coming up with unique ways to tell client stories. She also thrives on fostering positive relationships with clients, serving as liaison and project manager and working collaboratively with and managing a team of designers, videographers, editors, animators, web developers, etc. to ensure that projects are completed on time, within budget, and exceeding client expectations. Lisa has been honing her craft as both a creative professional and a project manager for over 20 years, holding such positions as associate director and publication editor for TIVA-DC, creative director of Studio Unknown, and publications manager of Rosenberg Communications. In addition, as a freelance writer, Lisa has penned over a hundred articles, which have appeared in various websites and publications, including Mix magazine, Videography, Creative Screenwriting, Government Video, Digital TV, and iCOM magazines. Her music has been used in films, videos, and ad campaigns, and she has licensing agreements with several LA-based licensing firms.
Jason Hoffheins, Composer/Producer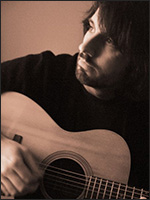 The son of a musical family, Jason was exposed to music at a very young age. After participating in all forms of music through high school, from marching band to wind ensemble, jazz band to pit orchestra, he planned to continue his music education in college, attending Temple University in Philadelphia as a jazz performance major. He quickly realized, however, that he was spending much more time on English papers and Algebra problems than music, so he focused his attention on becoming a part of the local music scene. Soon after, he moved to Nashville, TN to pursue music in a more competitive setting. In addition to opening for internationally known acts, from bands like The Fray, to artists like Brian Setzer, he has logged countless hours on stage in large venues (eg., Ryman Auditorium) and well known rock clubs (eg., LA's CBGB's), as well as ample time in recording studios (Ocean Way in Nashville/The Village in LA). He has also collaborated, produced, and written for countless music artists.  His work with PopMark involves composing, arranging, recording, mixing, and producing music for videos, advertisements, logo treatments, stingers, and films.
Additional Team Members
We are fortunate to have stellar relationships with some of the best videographers, editors, designers, web developers, production crews, and other creative professionals in the business, and we work with them on a regular basis to make our client projects a reality.